Here you can find something about us
Welcome to the heart of Nuremberg!

City of fairs, culture and history.

Nuremberg is not only worthwhile for its old town! History, culture, trade fairs and events - there is always something going on in Nuremberg! Ideal for all kinds of discoveries. Our quietly located "Hotel Burgschmiet" is in close proximity to the Imperial Castle and the city wall around the old town. A central starting point for all activities in Nuremberg.

The Nuremberg main market is only a few minutes' walk away. Every year Germany's most famous Christmas market, the Nuremberg Christkindlesmarkt, opens its booths to visitors from all over the world. Up until Christmas Eve, more than two million people from all over the world visit the Nuremberg Christmas Market every year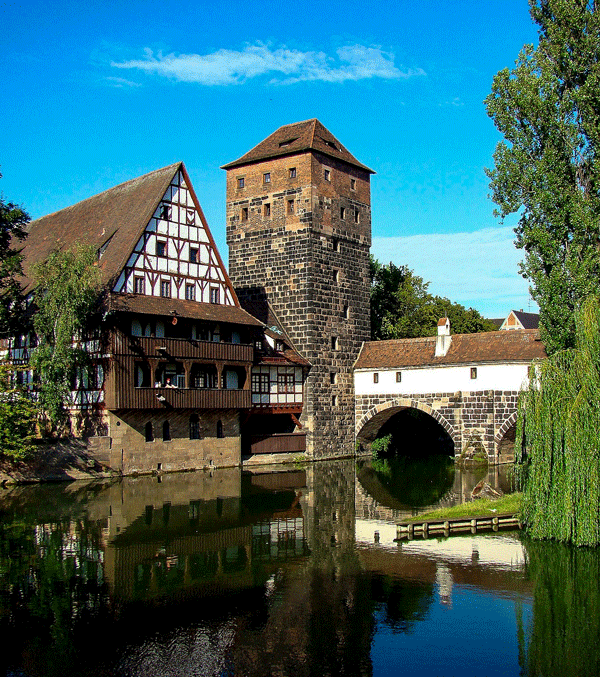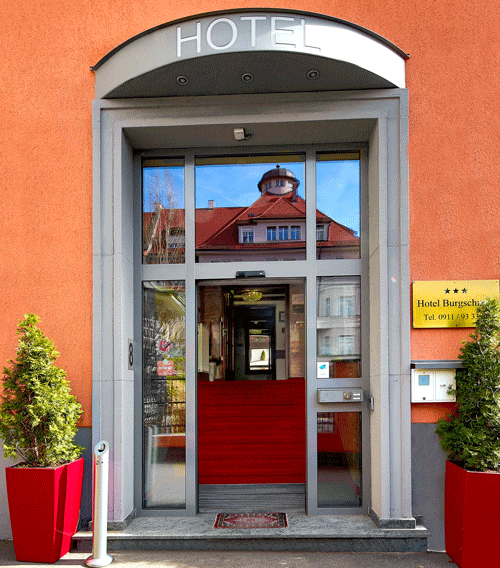 Numerous Nuremberg museums and sights are within walking distance of our hotel. These include within the city wall z. B. the Albrecht-Dürer-Haus, the Kaiserburg, the beautiful fountain, the historical rock passages, the toy museum, the Germanic national museum, the Frauenkirche, the Lorenzkirche and many more. To the sights outside the city wall, such. B. the documentation center and the Nuremberg zoo can be reached by public transport. We have a tram stop right on our doorstep.
We are about 10 minutes' walk from the three popular shopping streets. All are close to the Lorenz Church. These include "Kaiserstraße", Nuremberg's elegant shopping mile, with luxury fashion labels and fine jewelry. Big brands in big stores can be found in Nuremberg's most famous shopping street, "Karolinenstraße". The "Breite Gasse" attracts young brands from trendy to freaky.
You can easily reach the exhibition center by public transport. In just a few minutes you are at the Nuremberg exhibition center. The world-famous trade fairs such as the "Toy Fair" and the "Organic Trade Fair" take place annually in Nuremberg.
Regardless of whether you are doing business at the trade fair or on a journey of discovery through Nuremberg, the friendly flair of our house will make your stay an experience.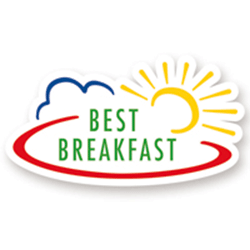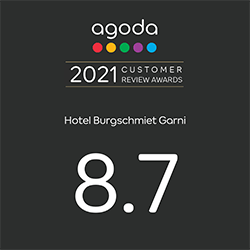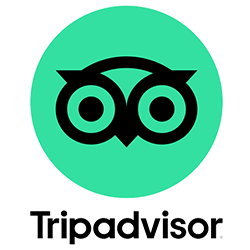 The Hotel Burgschmiet offers you the following arrangement: